The Chef Stagiaire offers young chefs the opportunity to work in the finest kitchens, whether it through a stage within our stagiaire search or through the chef stagiaire award  we offer opportunity to advance in world of culinary art .
The 2015 Chef Stagiaire Award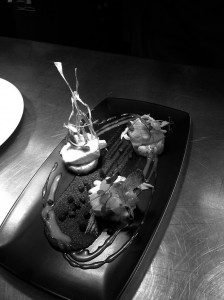 After a preliminary round of paper judging, 10 of the brightest chefs who have shown creativity and an understanding of their art, will undertake a one week stage which will be assessed by some of the countries leading chefs.
The Final will be a stage for two finalists at Heston Blumenthal's 'Dinner by Heston' to be judged by Ashley Palmer-Watts, the Executive Head Chef of the Fat Duck Group.
The Prize on offer is a once in a lifetime experience traveling around the world with an all expenses paid international stage in the Middle East and Las Vegas for our winner.