Oliver Dovey
Six Senses Zil Payson, Seychelles – Diary 2017
Part 2
Day 13
Today is my first official day of holiday. Woop Woop!! I spent the time enjoying my swimming pool,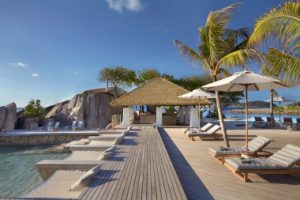 eating in a lot of the restaurants. I was given a guided tour of the whole island including the private residences and the mountain experience where clientele can have a meal on the top of the mountain enjoying the beautiful sunset.
It was so relaxing and a break from normal day to day life as a chef, and without a doubt the most luxurious moments of my life to date.
Day 14
On my second day off I went to one of the private beaches, and enjoyed my time swimming in the sea. The whole cove was covered with baby sharks, so I spent the time swimming with these tiny sharks. It was a hidden cove which you can swim to around a large rock to get to, but it was secluded and very private. It was nice to enjoy the privacy.
I went and enjoyed the Thai night in the restaurant, with some of my friends serving and cooking for me.
Day 15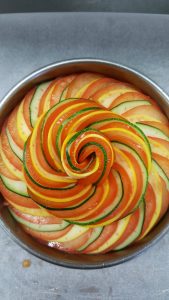 On my final day off I went island hopping, going between the closest islands to Felicitie and just enjoying my time as a tourist. I went to some of the best beaches in the world with the clearest blue water and ash white sand. It was very surreal, something you would see on a postcard and an incredible thing to experience first hand.
I spent the entire day going between all the islands and when I got back to Felicitie I was exhausted. it was one of the best days I have ever had.
Day 16 Leaving
Today is a sad day; I started packing my whole room away, saying goodbye to all my friends and the people who have become very special to me whilst I was here.
It is an experience that I can never, and will never forget. I learned so much from Bordeaux to Seychelles, I worked in some amazing places with people who I know I will be in contact with for many years to come. I was invited back, and I have every intention to take them up on the offer, if not for a job but to see my friends and have such an amazing experience again.
When I got to the first airport I was delighted to see the Restaurant Manager there as he was leaving to go on holiday!! We enjoyed a plane trip together and the connecting flight for Abu Dhabi.
I will never forget the lessons, the experience or the people that Chef Stagiaire has provided me with and I hope to work closely with them during my career and when I get a restaurant of my own.
A huge THANK YOU to everyone involved.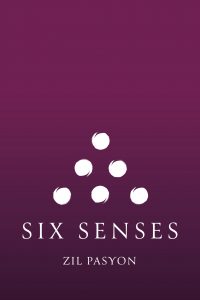 Please FOLLOW and LIKE Chef Stagiaire: