Unlike a traditional chef competitions, the Chef Stagiaire Award focuses on the abilities, techniques and attitude of chefs over a weeks stage.
We will be teaming up with 10 of the country's finest restaurants and most respected chefs in arranging stages for 10 participants. The 10 young chefs will be handpicked by our judges from an initial application process.
The chef competition will feature the following rounds:
Submission of a menu for two covers, with a written recipe and method for an Amuse Bouche and main course using Duck.
10 entrants will be selected by our celebrated judging panel to take part in a 1 week stage at a number of Michelin quality restaurants in the UK. These stages will take place during the spring of 2017. This is the season your paper submission should focus on as you will be required to prepare and present your menu.
See our participating restaurants here.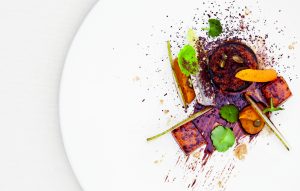 Two finalists will attend a further weeks stage at Restaurant Sat Bains with Rooms, with Head Chef John Freeman
The winner of the award will attend 2 further international stages for a total of 6 weeks. The prolific establishments featured as our prizes include the 2 Michelin Star Les Sources de Caudalie – Bordeaux and Six Senses luxury 6 Star resort in Zil Pasyon Seychelles
This is one of those chef competitions that is not only worth winning but entering, we have 10 stages to allocate to the brightest chefs with the most creative menus.