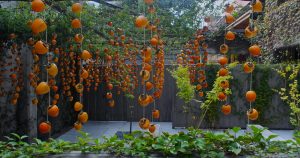 By entering Chef Stagiaire you are in with the chance of winning an all expenses paid stay and work stages in some of the worlds truly incredible kitchens, giving you the opportunity to work with some of the best chefs currently active on the international fine dining scene.
Benu San Francisco – Corey Lee – 4 weeks
Corey's career spans nearly 20 years and has seen him work in the kitchens of some of the most acclaimed restaurants in t
he world. Born in Korea, Corey's family moved to the United States when he was five. After spending sometime in London, he returned to the USA to become Head Chef at The French Laundry and to open Per Se as Sous-Chef, spending 9 years in total.
He then opened Benu in August 2010. The restaurant has gone on to receive three Michelin stars, four stars from the San Francisco Chronicle, and the AAA Five Diamond Award. In 2015, he authored the Phaidon-published cookbook Benu, an archive documenting the restaurant's food,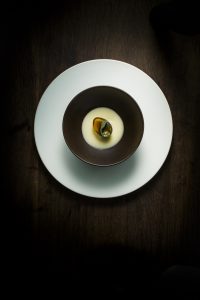 inspirations, and people who make it possible. In recognition of his work and influence, he also became a goodwill ambassador for his hometown of Seoul, Korea, an honor given to leaders in various fields.
Benu is housed on the ground floor of a historic building that dates back to 1922–originally the headquarters of the San Francisco Newspaper Company.
The sleek, minimalist dining room, which takes in muted greys and bare-wood tables, appeals to executives from San Francisco's nearby Financial District. So does the stellar wine list, which focuses on French and US vineyards with a well-chosen range of sakes.
"I feel we are doing American food, but there's certainly a lot of Asian influence and there's a lot of modern technique," says Lee. "For me that's what American food is about. It's about the interplay and combination of different cultures." https://www.benusf.com/ 
Six Sense Zil Pasyon Seychelles – 2 weeks
This stunning Six Star Resort is part of the Six Senses luxury hotel group, who own a series of breath-taking properties all over the world. This is where celebrities and the super rich go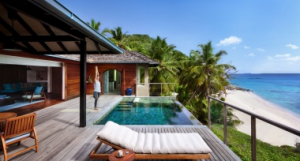 to relax and unwind, partly due to the privacy and partly for the sheer luxury of the surroundings.
You will spend 2 weeks at the delightful Zil Pasyon resort in the Seychelles, where you will be working with the experienced and international team, learning to cook and prepare a variety of delicious Asian influenced delicacies. The rest of your stay will be open for you to just sit back and indulge in the activities and comfort that the resort has to offer.
The most luxurious villa costs $25,000 a night which means the facilities and hospitality need to be first class from beginning to end. You will have to catch at least 2  planes to reach this Island, and the final leg to get to the actual resort you need to catch a Six Sense yacht or helicopter which gives you an indication of the peaceful but premium quality of the resort. You will be working within all areas of the resort.
You will not have to pay for anything at all, including all of your travel and accommodation!!