Kenny Atkinson
Head Chef and Owner
House of Tides
1 Michelin Star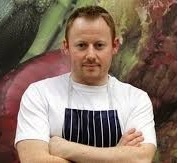 Kenny Atkinson is a well-known figure of the catering industry with his exposure to the esteemed culinary competition of the Great British Menu, where he went on to win two years consecutively. In 2014 he opened House of Tides with his partner Abbie and they flourished, achieving a Michelin star within the first two years. This historic 16th century set up lures in customers with its exemplary attention to detail, yet allowing the customer relaxation and comfort. The rustic approach to the dishes, reflects his classically trained skills incorporating a modern intervention. He is an example of the saying "hard work always pays off" with him training new chefs of the future in House of Tides, he is setting the new ambassadors of the industry to make their mark.
Simon Haigh
Food and Beverage
Director
Eden Hotel Collection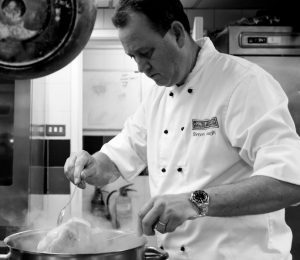 Simon Haigh has made his mark in the industry with his keen eye for detail, his ability to construct and train individuals and his incredible repertoire for pastry. From training under Raymond Blanc at the renowned Le Manoir quat Saisons where he refined his skills leading to him working in Iverlochy Castle, in the heart of Scotland.
Progressing to Head Chef earned him the title of "Scotland's best dessert" from Egon Ronay and holding a Michelin star and 3 Rosettes – his palate for flavours was what got him noticed in the industry. From there he transferred to Mallory Court (Part of Eden Hotel Collection) in Leamington Spa where by 2003 he had acclaimed a Michelin star.
James Mackenzie
Head Chef and Owner
Pipe and Glass
1 Michelin Star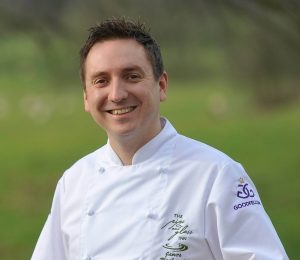 James is the proprietor and Head Chef of the Michelin Starred Pipe and Glass Inn, which he and his wife Kate have owned since 2006. James was awarded his Michelin Star in 2010 and has just won the coveted Michelin Guide's Pub of the Year Award.
James has just finished his brilliant debut cookbook 'On the Menu' which include 74 exceptional recipes from the Pipe in Glass. The book has recently won 'Best First Cookbook' Gourmand World Cookbook Awards, Paris.
2017 Entries Are Now Open