The 2 Finalists will stage at the 2 Michelin Starred Dinner by Heston located at the opulent 5 star Mandarin Oriental Hotel in Knightsbridge.
The winner will be decided by the Executive Head Chef of The Fat Duck Group Ashley Palmer-Watts. Visit the website here.

Dinner takes historical British recipes from as far back as the 14th century and uses them as inspiration to create a modern, simple, produce-driven menu that shows seasonality and sustainability in a very relaxed setting.   Dinner is not focused on the theatrics of the Fat Duck but instead concentrates on big flavors that will deliver a knockout punch to the taste buds.
Ashley has worked alongside Heston for over ten years, initially at the Fat Duck and is Executive Chef for the Fat Duck Group. He currently heads up the kitchen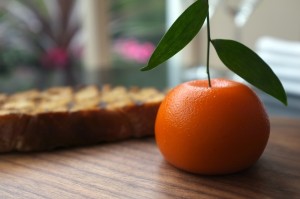 at Dinner and oversees development at The Fat Duck, The Hinds Head and The Crown Pub in Bray.