Location: South West, United Kingdom
Executive Chef, Hywel Jones has held a Michelin star at the restaurant since 2006 and along with restaurant manager, Christopher Kidd, offer their guests an unforgettable dining experience.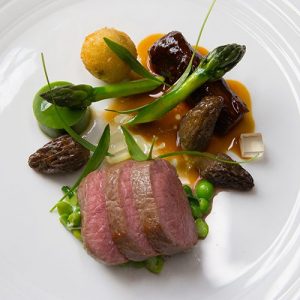 Awarded Hotel Chef of the Year at the 2007 Hotel Catey Awards, Hywel has created superb menus in both the Michelin starred Restaurant Hywel Jones and more recently in the stylish and contemporary Brasserie.  In his quest for perfection Hywel uses the finest ingredients to ensure the fullest flavours and where possible sources from local suppliers. Herbs are picked fresh from the extensive kitchen garden at the Hotel which helps enhance the subtle flavours of the cooking. He has built a personal relationship with his local suppliers ensuring high quality ingredients that are always reflective of the season.
Hywel Jones took part in the May 2011 BBC 2's, Great British Menu representing Wales; he competed against two other Chefs, one of which was the winner for Wales from last year's series. Hywel saw off the competition with his four great dishes and was crowned the Welsh Champion, he then went on to represent Wales in the series Final.
Please FOLLOW and LIKE Chef Stagiaire:
Apply for stage at this establishment
Input your details below to apply for a stage at this establishment. PLEASE NOTE: You are only able to apply for 3 opportunities in a 6 month period, so select your opportunities carefully!