Location: London, United Kingdom
Tom Sellers
Tom was born in Nottinghamshire in 1987. He left school at the age of 16 and took his first job in a pub kitchen. He fell in love with cooking, and decided to pursue that dream. In 2003 he turned up on Tom Aikens' door and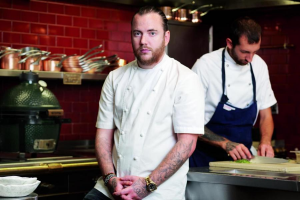 asked for a job at Tom's Michelin-starred Chelsea restaurant. Aikens recognised his talent and taught him the craft during their two-and-a-half years working together, where Tom worked as Commis Chef, then Chef de Partie.
At 19, Tom moved to New York and joined Thomas Keller as Chef de Partie in the kitchen at three Michelin starred Per Se (2006). In 2008, he returned to the UK as Sous Chef under Chef Patron Adam Byatt at Trinity in Clapham. He worked with Adam for nearly three years before heading to Copenhagen, where he spent a year in the kitchen with René Redzepi at two Michelin-starred Noma (2011). Tom returned to London in 2012 and ran a successful pop-up restaurant in Bethanl Green called 'Forward', followed by a similar pop-up called 'Preface' in New York.
Aged 26, Tom opened Restaurant Story in Bermondsey in April 2013, and within five months the restaurant was awarded a Michelin star. He then won 'Breakthrough Chef of the Year' at the Food & Travel Awards 2013 and appeared in the 9th series of BBC2's Great British Menu.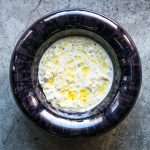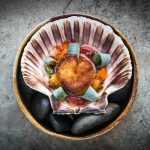 Restaurant Story received a 7/10 rating and ranked in the 'Top 50 Restaurants' in the Waitrose Good Food Guide 2018, and achieved five rosettes in the AA Restaurant Guide 2018. It is also ranked #13 in The Sunday Times' 'Top 100 Restaurants 2015' list in association with Harden's, #17 in Harden's top 100 'Best UK Restaurants', and #13 in the National Restaurant Awards 2015 Top 100 List. Tom was also featured in the 2016 Forbes "30 under 30 "list.
In late 2014, Tom opened The Lickfold Inn, a much-loved local pub near Petworth, in West Sussex, where he collaborates with his Head Chef Graham Squire. The Lickfold Inn won the 'Best New Pub' accolade in the Waitrose Good Food Guide 2016, was voted #10 in The Times' 'Best Alfresco UK Pubs' list 2015, and was included in The Sunday Times' 'Top 100 Restaurants 2015' list in association with Harden's. Tom's first book was published by Orion in autumn 2016.
Please FOLLOW and LIKE Chef Stagiaire: